Christian Louboutin has (almost ridiculously) decided to sue Yves Saint Laurent for over a million dollars in damages, claiming that Yves Saint Laurent was "copying" its shoes' most distinctive feature, the trademark red sole. That being said, the case plot thickened when YSL decided to countersue Louboutin stating that a designer has no right to monopolize a whole colour. The judge working on the case was unconvinced with the countersue apparently and sided with Louboutin, refusing to accept any of YSL's arguments. The YSL lawyer David Bernstein argued that YSL has been using the red as a signature colour since it began in 1982 and that even King Louis XIV of France and Dorothy from the Wizard of OZ had red-soled shoes
! Ha.
To bad that was considered unreliable findings by the judge. Anyway, they won't know the verdict until later as the judge presiding over the case has asked for more time. He's probably going to find out which shoe his wife likes best and side with that designer.
What do you guys think? Whose right, YSL or Louboutin?
Christian Louboutin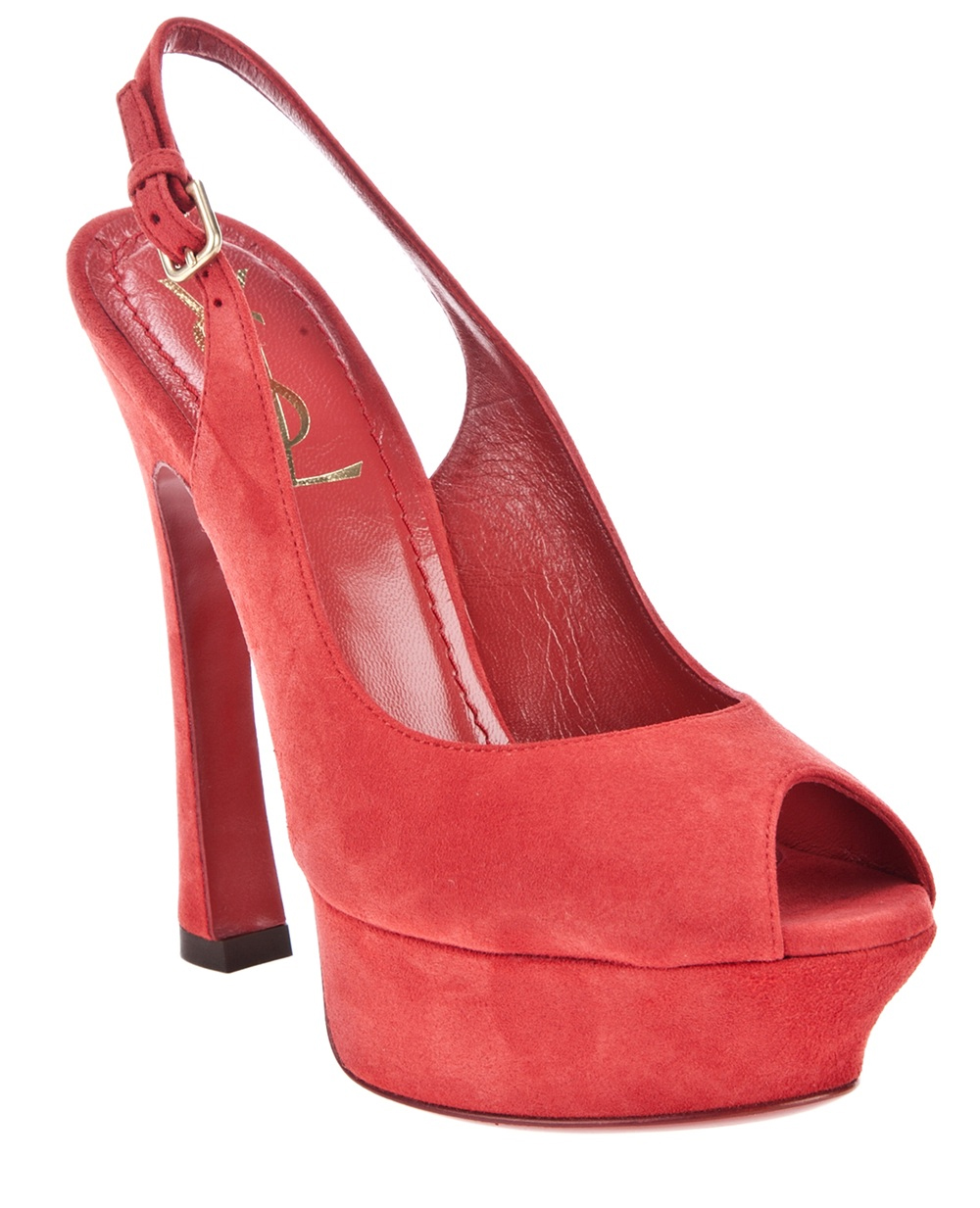 Yves Saint Laurent